EMAIL NOMI

FACEBOOK :: TWITTER :: TUMBLR :: MYSPACE
YOUTUBE :: PINTEREST


::NEWS::
09/13:: This Saturday, September 13th at 19:00 (EET) on manstaradio.gr you can listen to Nomi's NEW & EXCLUSIVE
Jessica 6 Bordelo Mix which features a new Jessica 6 track titled 'Shadow Dancer'! :: Don't scream, STREAM!




09/11:: Nomi will be joining Hercules and Love Affair on their upcoming North American Feast Of The Broken Heart Tour.
Tickets are now available at www.herculesandloveaffair.net

September 24th - Dallas, TX @ Club Dada

September 25th - Englewood, CO @ Gothic Theatre

September 26th - San Francisco, CA @ Mezzanine
September 27th - Los Angeles, CA @ Lot 613 

September 28th - San Diego, CA @ U31 

September 29th - Seattle, WA @ Neumos 

September 30th - Vancouver, BC @ Venue Nightclub

October 2nd - Brooklyn, NY @ Verboten 

October 3rd - Chicago, IL @ Metro
October 4th - Toronto, ON @ Wrongbar 

October 5th - Cambridge, MA @ The Sinclair 

October 7th - Washington, DC @ U Street Music Hall
October 10th - Miami, FL @ Mana Wynwood Soundstage
October 11th - Mexico City @ Corona Capital Festival
October 12th - Santiago, Chile @ Ultra Festival




09/01:: Nomi is featured on Kasper Bjørke's 'After Forever' album which is now available for pre-oder on iTunes!

You can now preview the song 'Lies' featuring Nomi and also download "Marbled Blood feat. Soho Rezanejad" instantly.
Click the artwork below to listen and preorder.




06/28:: Nomi performs in Toronto, Canada at Hotnuts for World Pride. Check out her feature in Xtra




Jessica 6 T-Shirts are now available to order. Get yours today!



06/22:: Nomi premieres new material from the upcoming Jessica 6 album in Athens, Greece at the En Lefko Festival where they performed alongside Boy George




Jessica 6/Nomi pins now available!



06/21:: Nomi returns to Moscow, Russia to DJ the opening of Dandy Cafe's Summer Terrace




04/09:: Watch Nomi perform 'Life Or C.R.E.A.M.' LIVE at EnLefko 87.7 525 Live Sessions



04/08:: NEW MUSIC:: 'Sailing' Listen Now:

click below to listen



04/08:: Watch 'Gun In Your Drawer' performed live in Athens, Greece



04/07:: Watch Nomi perform 'U-Motion' off the Jessica 6 album 'See The Light' in Athens, Greece



04/01:: View photos from Nomi's recent 525 Live Session at EnLefko in Athens, Greece:

click image to view



03/15:: Follow Nomi on TUMBLR and check out her latest photo spread in KOOL Magazine shot by John Mitropoulos




03/11:: OMG Blog is giving away a Jessica 6 T-shirt Prize Pack! Visit their site for details and to also receive a special 20 percent discount code for the J6 online shop. Click HERE for details.

03/07:: Download KOOL Magazine on your iPad or iPhone for FREE to read my latest interview by Fofi Tsesmeli with photos by John Mitropoulos

click to download



02/24:: Nomi will be performing songs off 'The Borough Gypsy Mixtape' live on En Lefko Radio's 525 Sessions on Thursday March 27th.

Check out the video for 'Life or C.R.E.A.M.'



02/04:: Just in time for Valentine's Day... Limited Edition Nomi Signature T! Only 40 made. Signed by Nomi.



01/31:: Nomi contributes to Karley Sciortino's Vogue Magazine article on Ignorance & Insensitivity in Trans Culture

click to view



01/22:: Listen to Nomi's latest mix on Soundcloud and be one of the first to hear Matt Belanger's remix of 'The Storm Inside' by Jessica 6

click here to listen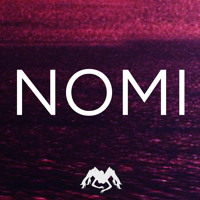 01/18:: Grab ELIOT's January mix, including the unreleased Jessica 6 single 'Ridiculous' remixed by Hard Ton (20.46)

click here to listen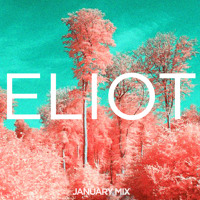 01/06/14:: Check out photos from Nomi's recent SOLD OUT show at Blondie in Santiago, Chile




Click here for photos

12/27:: Nomi performs at Schwinghammer Lightings private holiday party

Wish you were there? Follow Nomi on Instagram




11/06:: JESSICA 6 LIVE :: New York, NY :: Mercury Lounge








09/18:: Watch Jessica 6 perform 'The Storm Inside' on Breaking Mad



09/09:: Music video for "Brotherhood" by Nomi Ruiz. Video made by Raúl Barreras with found footage from the sixties



07/10:: Nomi returns to Greece to complete work on the sophomore Jessica 6 album titled 'Beneath The Veil'

07/06:: Nomi contributes vocals to Thodoris Triantafillou & CJ Jeff's remake of The Adventures of Stevie V's 'Dirty Cash'.
Check the psychedelic video animated by Con Chrisoulis after the jump:



06/15:: One of Nomi's essays will published in the 'Let's Start A Pussy Riot' art book alongside artists and musicians such as Yoko Ono, Jenny Holzer, Judy Chicago, Kara Walker and the Knife all curated by Emely Neu. Read more about the book which will be released on June 15th via Rough Trade: READ MORE

06/08:: Check out Nomi's feature & interview in PMc Magazine. Photographed by Jonathan Grassi in her home town Sunset Park, Brooklyn: CHECK OUT INTERVIEW




06/05:: Check out images from Nomi's performance at Les Docks in Laussanne, Switzerland:
PHOTOS

06/03:: Nomi begins Borough Gypsy European Tour in support of CocoRosie. Follow her on Tumblr for updates - TUMBLR


Watch a live performance of 'Maybe She Suspects' off the Borough Gypsy Mixtape for After Hours In Times Square brought to you by The Times Square Art Alliance & The Clocktower Gallery



5/26:: Nomi attends and performs at the Life Ball in Vienna with Jessica 6




05/22:: Check out Nomi's RedMilk Magazine Interview

MANAGEMENT:
Kevin Posey
poseymfg@gmail.com

BOOKINGS:
MN2S
Sharron Elkabas
T: +44 207 234 9455
sharron@mn2s.com